We are a full-service veterinary care centre with a focus on personal attention and lots of love! We emphasize wellness and preventative health care from your first visit with a new puppy or kitten through your pet's senior years. Our state-of-the-art facilities and modern veterinary medical services are designed to assist your pet through every life stage.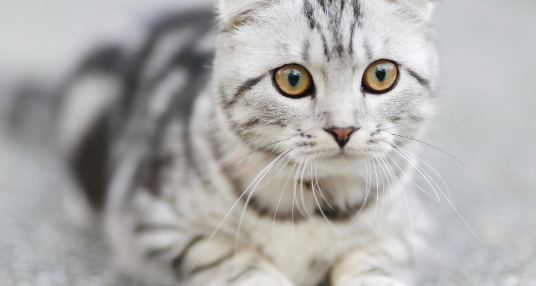 Ramsay Animal Clinic
6000
+
Pets successfully treated
100
%
Stress Free Environment
Stress Free Environment. Exceptional Services.
Ramsay Animal Clinic is pleased to be able to provide our clients with quality services. Our goal is to meet all of your pet's needs, from medical, emergency, surgical, and dental to wellness.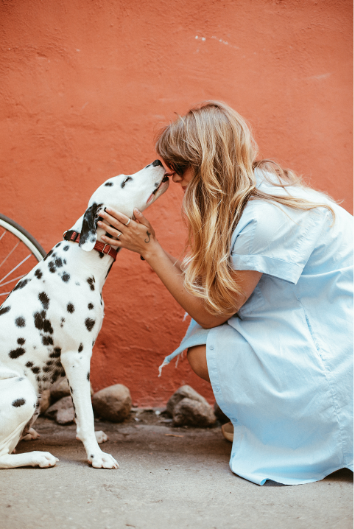 FAQ's

Am I able to see the same veterinarian at each visit?
Yes you can! We do our very best to accommodate all scheduling requests. Please make sure to make the specific doctor request when you are booking your appointment. Get to know our Ramsay Animal Clinic Veterinarians.

Do you recommend pet insurance?
Pet insurance is very beneficial and therefore recommended. It can help reduce the financial costs should something happen to your pet. There are many companies, plans and packages to fit your budget and needs. We recommend an accident/illness or wellness plan for complete coverage.

Does my pet need to be vaccinated every year?
At Ramsay Animal Clinic, we vaccinate based on many factors such as lifestyle and risks of exposure. For many of our patients, we will employ a rotating vaccine schedule so that they are not over-vaccinated but keeping them protected at the same time. A physical/check-up is recommended on a yearly basis for all pets to ensure their health and longevity.

How do I transfer my pets records from a previous clinic?
Simply call your previous vet and have medical records faxed or emailed to one of our offices. Should you have copies, you are welcome to drop them by one of our office. Records can be faxed to 587-480-8100 or emailed to info@ramsayanimalclinic.ca

Do I need an appointment for drug refills?
For most drug refills you can simply call in the refill and that's it! Controlled substance refills can easily be refilled as well but we are required to perform a physical examination on a yearly basis. You can request a refill by contact us during our business hours Or you can fill out Prescription Refill form.

Do you offer discounts?
Yes we do! Multiple pet, rescues, and foster discounts just to name a few. Contact us to see if your eligible for any discounts. Furthermore and in addition to discounts, we frequently have seasonal discount packages for you! Dental health month and the spring parasite prevention season are a couple examples.

Can I schedule an appointment through email?
Absolutely! An even easier way is to schedule your next appointment. You can make your next appointment at your convenience — pick your date and time.

Is it really necessary to bring my dog and/or cat in for a yearly comprehensive exam?
Comprehensive examinations are recommended at least annually to check for health issues that may not be apparent to owners. During a comprehensive examination the veterinarian will examine your pet's eyes, ears, skin and hair coat, listen to their heart, and discuss any concerns you may have.
Testimonials

I've Had Both My Pets, A Dog And Cat, Treated At The Ramsay Clinic A Couple Of Times And Have Been Very Happy With Everything. Dr. Gupta And His Reception Staff Are Very Knowledgeable And Approachable. They Take The Time To Listen And The Appointments Are Thorough. Their Prices Are Also Very Fair….No Pressure To Add On Any Gratuitous Additional Extras.
Angie Rees
Very friendly staff! Our pup was a little apprehensive to be there but she ended up leaving happy. I was able to get a same day appointment which was awesome.
Lindsay M
I was referred to Ramsay Animal Clinic by Pawsitive Match when I rescued my puppy. I've been twice and have had quite an excellent experience. I've seen Dr. Sandeep Gupta both times, and we were treated wonderfully.
Faith Pirie
We took our dog Kira to Ramsay Vet last week and received exemplary service. Same day appointment, attentive front desk staff and the vet was knowledgeable and professional. He gave us good advice and did not push us to spend money unnecessarily. The clinic was exceptionally clean and organized with a great supply of pet food. So great having a trustworthy vet in the neighbourhood.
Amanda Hutchinson
Very happy with our first visit! Front staff was super friendly and welcoming, and the doctor was extremely kind, gentle, and knowledgeable. Will be going here for all my dog needs from now on. Also reasonably priced, VERY clean, and not long wait times. Highly recommend.
Christina Golubic
Great service and attentive staff. We have three dogs, Ziggy, Orly and Pilot, who have all visited the Ramasy Animal Clinic since it has opened. We are very happy with service and our dogs all love Dr. Gurjinder. We can't thank you enough for everything you have done for our family so far!
Scott Tulk
Really happy to have such a good vet practice locally. The facilities are spotlessly clean and the staff are very caring and knowledgeable. My dog Barley was better very quickly following treatment, and the prices are very reasonable. Thank you Dr Gurjinder and team!
Jayne Garrow
We love ramsay animal clinic! Best value for expert service.
Adam Liddiard
The entire experience was wonderful, and their prices are extremely reasonable (the best I've seen in the city for animal dental work). Brought my cat in for a check-up, dental cleaning, and two teeth extractions. They gave me a tour of the whole facility, explained the whole process thoroughly, and were kind and caring to both me at my cat. I will certainly be using them again.
Jaclyn Adomeit
Excellent vets who are always friendly, and care about the animals.
Ed Coop
Great service, great price, strongly recommend! :)
Christine McKeough
Since being referred by a friend two years ago, we have been visiting with our two cats. The second cat had an onion accident during the first wave of covid, but we were able to visit the same day with Dr. Gurjinder meeting us outside. He brought Choco in, handled everything, and came back out with a patient explanation to settle our concerns. We've had to bring Choco back again recently, and on all three visits both Dr. Gurjinder and Angela were very caring and understanding.
Edwin Chan
I recently took my 3yr old GSD to Ramsay Animal Clinic after discovering part of her dew claw had ripped off exposing her quick. We had never gone there before as we are new to alberta and I had been searching for the best place to take my baby girl....well I think we've found the place! They took us in on short notice and were nothing short of amazing towards myself and my dog. She's healing quickly and happily. Thank you so much!
Laura Burgos-Contreras
Very helpful, accommodating and patient. Great pricing as well, and I was very happy that they were open on Sunday as my puppy needed a prescription when most other offices were closed. Thanks guys! :)
Kayla S
I called in the morning to get my cat looked at as he wasn't eating and had jaw pain. They got him tonight. The staff was very friendly and professional. They explained everything to me in detail and I left feeling very happy that my cat had been in great hands. I can already tell he is feeling better. Will definitely go here again and recommend to friends!
Megan Schulte
Great experience with this vet! They are so friendly and on time, and the office is really clean! Amazing vet who show their true dedication and love for animals by working with some great rescue organizations like EJ as well Highly recommend!
Vanessa Jones
This vet office has been so honest, reliable and affordable. I feel like they offer advice based on knowledge, experience and what is best for their pet. This is hard to find and will keep us coming back! Also very accommodating with their appointment schedule!
Chelsey King
Awesome clinic and doctors! Easy to deal with and truly care for their patients and their owners.
Beyond Four Paws
This vet is one of the best. He is awesome with the animals and is decently priced!
Franki Gentile
Why Choose Us?




Convenient Hours of Operation


Make an Appointment
Please Fill The Below Form And Send Us For Requesting An Appointment
Ramsay Animal Clinic
1639 17A Street SE, Calgary,
T2G 3W8
Phone Number
587-480-8100
Working Hours
Monday - Friday - 9am to 7pm
Saturday & Sunday - 9am to 5pm
Keep In Touch
we are happy to answer you at
info@ramsayanimalclinic.ca