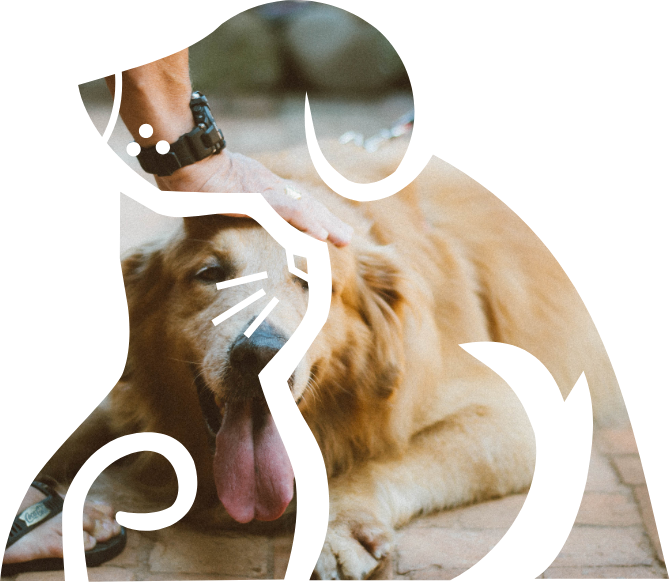 About Our Practices
A full-service state of art animal clinic in Ramsay and Inglewood community (Calgary) near Downtown. We are equipped with the latest technology for the best in diagnostics and advanced treatment.
We provide full spectrum of veterinary services including vaccination, spay, neuter, dental care, x-rays, soft tissue surgeries, microchipping. We also carry wide range of prescription pet food. We are proud to be a vet in Ramsay in Calgary city.
Ramsay Animal Clinic is proud to serve the communities of Calgary City. Our team is committed to educating our clients in how to keep your pets healthy year round, with good nutrition and exercise.
Ramsay Animal Clinic stays on top of the latest advances in veterinarian technology and above all, remembers that all animals and pets need to be treated with loving care in every check-up, procedure, or surgery. The clinic also stays open over the weekend in order to accommodate emergencies that may befall pet owners in the area.
Testimonials

I've Had Both My Pets, A Dog And Cat, Treated At The Ramsay Clinic A Couple Of Times And Have Been Very Happy With Everything. Dr. Gupta And His Reception Staff Are Very Knowledgeable And Approachable. They Take The Time To Listen And The Appointments Are Thorough. Their Prices Are Also Very Fair….No Pressure To Add On Any Gratuitous Additional Extras.
Angie Rees
Very friendly staff! Our pup was a little apprehensive to be there but she ended up leaving happy. I was able to get a same day appointment which was awesome.
Lindsay M
I was referred to Ramsay Animal Clinic by Pawsitive Match when I rescued my puppy. I've been twice and have had quite an excellent experience. I've seen Dr. Sandeep Gupta both times, and we were treated wonderfully.
Faith Pirie
We took our dog Kira to Ramsay Vet last week and received exemplary service. Same day appointment, attentive front desk staff and the vet was knowledgeable and professional. He gave us good advice and did not push us to spend money unnecessarily. The clinic was exceptionally clean and organized with a great supply of pet food. So great having a trustworthy vet in the neighbourhood.
Amanda Hutchinson
Very happy with our first visit! Front staff was super friendly and welcoming, and the doctor was extremely kind, gentle, and knowledgeable. Will be going here for all my dog needs from now on. Also reasonably priced, VERY clean, and not long wait times. Highly recommend.
Christina Golubic
Great service and attentive staff. We have three dogs, Ziggy, Orly and Pilot, who have all visited the Ramasy Animal Clinic since it has opened. We are very happy with service and our dogs all love Dr. Gurjinder. We can't thank you enough for everything you have done for our family so far!
Scott Tulk
Really happy to have such a good vet practice locally. The facilities are spotlessly clean and the staff are very caring and knowledgeable. My dog Barley was better very quickly following treatment, and the prices are very reasonable. Thank you Dr Gurjinder and team!
Jayne Garrow
We love ramsay animal clinic! Best value for expert service.
Adam Liddiard
The entire experience was wonderful, and their prices are extremely reasonable (the best I've seen in the city for animal dental work). Brought my cat in for a check-up, dental cleaning, and two teeth extractions. They gave me a tour of the whole facility, explained the whole process thoroughly, and were kind and caring to both me at my cat. I will certainly be using them again.
Jaclyn Adomeit
Excellent vets who are always friendly, and care about the animals.
Ed Coop
Great service, great price, strongly recommend! :)
Christine McKeough
Since being referred by a friend two years ago, we have been visiting with our two cats. The second cat had an onion accident during the first wave of covid, but we were able to visit the same day with Dr. Gurjinder meeting us outside. He brought Choco in, handled everything, and came back out with a patient explanation to settle our concerns. We've had to bring Choco back again recently, and on all three visits both Dr. Gurjinder and Angela were very caring and understanding.
Edwin Chan
I recently took my 3yr old GSD to Ramsay Animal Clinic after discovering part of her dew claw had ripped off exposing her quick. We had never gone there before as we are new to alberta and I had been searching for the best place to take my baby girl....well I think we've found the place! They took us in on short notice and were nothing short of amazing towards myself and my dog. She's healing quickly and happily. Thank you so much!
Laura Burgos-Contreras
Very helpful, accommodating and patient. Great pricing as well, and I was very happy that they were open on Sunday as my puppy needed a prescription when most other offices were closed. Thanks guys! :)
Kayla S
I called in the morning to get my cat looked at as he wasn't eating and had jaw pain. They got him tonight. The staff was very friendly and professional. They explained everything to me in detail and I left feeling very happy that my cat had been in great hands. I can already tell he is feeling better. Will definitely go here again and recommend to friends!
Megan Schulte
Great experience with this vet! They are so friendly and on time, and the office is really clean! Amazing vet who show their true dedication and love for animals by working with some great rescue organizations like EJ as well Highly recommend!
Vanessa Jones
This vet office has been so honest, reliable and affordable. I feel like they offer advice based on knowledge, experience and what is best for their pet. This is hard to find and will keep us coming back! Also very accommodating with their appointment schedule!
Chelsey King
Awesome clinic and doctors! Easy to deal with and truly care for their patients and their owners.
Beyond Four Paws
This vet is one of the best. He is awesome with the animals and is decently priced!
Franki Gentile
Meet the Team
Our animal clinic is comprised of a dedicated team. The doctor, care coordinators, and veterinary assistants all work together to offer progressive, high-quality care to our veterinary patients throughout their lives. Outside of the clinic you'll find us enjoying with family, friends, and of course our animals. We hope you'll take a moment to learn more about us!
DR. GURJINDER NANGAL
D.V.M.
Dr Gurjinder graduated with Bachelors degree in Veterinary Science from Punjab Agriculture University in 1996. His veterinary interests include minimally invasive diagnostic techniques, emergency medicine, internal medicine and soft tissue surgery. In his spare time, he enjoys spending time at home with family, reading books and gardening.
DR. SANDEEP GUPTA
D.V.M.
Dr. Gupta has earned his Bachelor of Veterinary Science Degree in 2002. He has practiced in a range of clinical environments, complementing our medical, surgical, dental and emergency medical skills with the knowledge and techniques he has mastered over the past 18 years.
Dr Gupta has a special interest in preventative medicine, clinical pathology, and dermatology. Dr Gupta thoroughly enjoys being a veterinarian as it encompasses both his passion to help animals as well as their owners
Dr. Vishantha Patabendi (Sam)
D.V.M
Dr. Sam Patabendi graduated from the University of Peradeniya, Sri Lanka with a BVSc in Veterinary Medicine, and Animal Science in 2003. Dr. Sam brings experiences from a multitude of sectors such as the technical management experience in the pharmaceutical industry, mixed animal practice in the provincial government service, and general medical experience in small animal practice. Dr. Sam passion is classic cars from the 60's and 70's and has a special interest in Japanese models.
Serena Giles
Veterinary Assistant
Serena after graduating from Robertson College in May 2021, started working here in September of 2021. Growing up she has always had a strong passion for animals. She gets to help her mom with breeding and has had many previous jobs surrounding animals. She has since got the opportunity to become clinic manager to pursue her veterinary career further. Her favorite thing about working at Ramsay is all the amazing clients and staff we have.
Sydney Fischer
Veterinary Assistant
Sydney has been working at Ramsay Animal Clinic since May 2021. She is currently a student in the biology program at Mount Royal University and hopes to pursue a career in wildlife conservation. She has always been very passionate about helping animals. Her favorite part of the job is seeing animals successfully recover after receiving medical treatment.
Meg-Ann Dallaire
Veterinary Assistant
Meg-Ann has been working at Ramsay Animal clinic since May 2021. She has completed her Veterinary Hospital Assistant Certificate in Kelowna BC as well as worked in daycares and rescues for 10 years. She is always excited to meet new patients and learn new things. At home she has a puggle and Pitbull mix who love going on hikes and other adventures.
Carissa Adams
Veterinary Assistant
Carissa joined Ramsay Animal Clinic since December 2021. She has completed and is certified in First Aid for all types of animals. She has been working with animals over the past several years and looks forward to pursing further in her career. At home she has kitten named Stormi who loves to cause trouble. Her favorite part of the job is assisting with all the surgeries and getting to know all the pets that come in.
Alexus Bissell
Veterinary Assistant
Alexus started working at Ramsay Animal Clinic since December 2021. She is currently working towards her Veterinary Tech certification. She has been working with animals her entire life on her family ranch and has a great love for all animals. At home she has a Greyhound mix called Lily and a rambunctious Border Collie puppy named Mist. Her favorite part of the job is assisting in all of the puppy appointments.