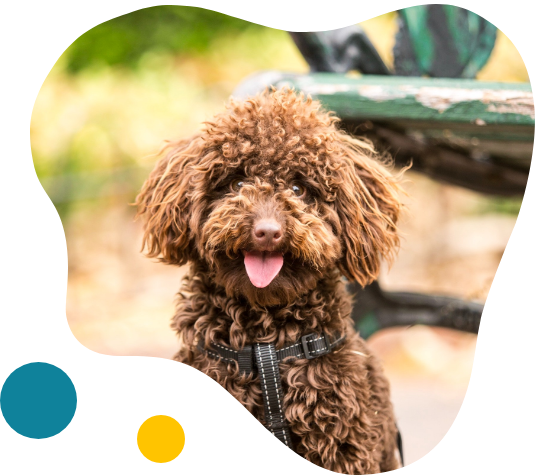 Ramsay Animal Clinic is ideal for people who consider their animal companions as members of their family. We are a full-service veterinary care centre with a focus on personal attention and lots of love! We emphasize wellness and preventative health care from your first visit with a new puppy or kitten through your pet's senior years. Our state-of-the-art facilities and modern veterinary medical services are designed to assist your pet through every life stage.
The comprehensive services provided at Ramsay Animal Clinic include:
Wellness Care
Adult Wellness Care
Bringing your pet in for an annual diagnostic and wellness checkup can help reassure you that your dog or cat is healthy or help us detect hidden diseases or conditions early. Early detection can improve the prognosis of many diseases, keep medical costs down, and help your pet live longer. Many dogs and cats are good at hiding signs that something is wrong, so subtle changes in their health or behaviour might be easy to overlook. And, depending on the disease, some pets don't show any symptoms.
Dogs and cats age quicker than humans, so it is even more crucial for our companion animals to receive regular exams. In addition, the risks of arthritis, cancer, diabetes, heart disease, hormone disorders, and kidney and liver problems all increase with age.
During your pet's wellness exam, we will perform a physical assessment, checking your dog or cat from nose to tail. We will also make sure your pet receives appropriate vaccinations and preventives. We will perform a diagnostic workup, which may include blood, faecal, and urine tests to check for parasites and underlying diseases. We may also recommend that your pet receive dental care. Call us today to schedule your pet's exam! If you have any questions about our adult wellness program, please let us know.
Puppy and Kitten Wellness Care
Puppy and Kitten hood is the time to build a lasting bond with your new pet. Taking care of their health needs at this young age sets the standard for continued care throughout life. At your first exam, we'll discuss a good timeline for having them spayed or neutered, a vaccination schedule, parasite prevention, and more. We can also offer advice on nutritional health as well as at home care tips and tricks to keep your tiny new companion safe and happy.
Our puppy/kitten wellness program is designed to help get your puppy started on the right path to a long and healthy life. The first few months are a critical period in your puppy's or kittens's development, and we can give you the support and tools necessary to help him or her grow into a well-mannered, healthy dog/ cat, including information and advice on nutrition, training, behaviour, and socialization.
Schedule your puppy /kitten for his or her first exam as soon as possible. Until your puppy/kitten has received a series of vaccines, he or she is susceptible to many serious but preventable diseases.
We look forward to meeting your new puppy/kitten! Schedule your appointment today.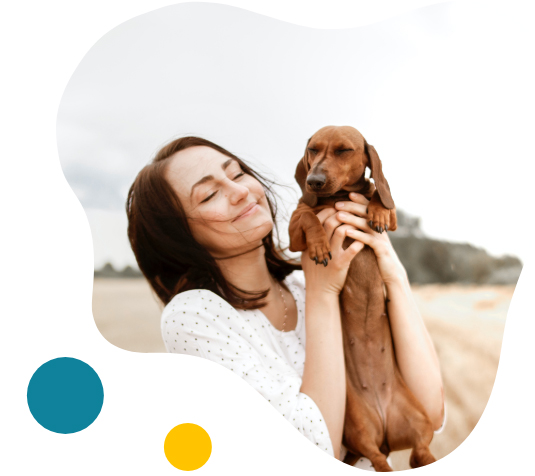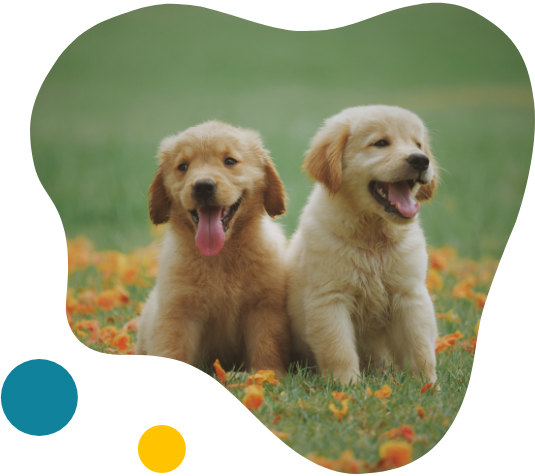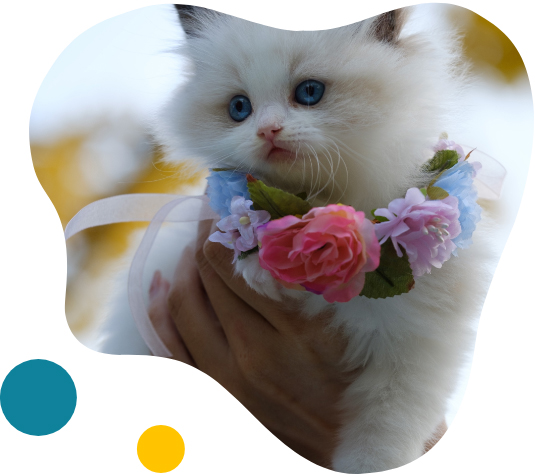 Vaccinations
Pet Vaccinations and Preventative Care
Most serious illness and conditions can be prevented with vaccinations and regular treatments. Vaccination protocols are considered on a patient to patient basis and our skilled and caring veterinarians can make recommendations to ensure your pet is protected from the diseases that may affect them. We offer the following vaccinations:
CANINES - Rabies, DHPP, Bordetella, Leptospirosis, Canine Influenza,
FOR FELINES - Rabies, FVRCP, and Feline Leukemia
Is your pet due for their vaccinations? Click here to book their appointment!
Dentistry
Oral care is just as important for your pet as it is for you. By 5 years old most dogs have some degree of periodontal disease. In cats, plaque and tartar can cause severe inflammation of the gums that affects their quality of life, sometimes starting at a very early age.
In puppies we routinely see retained baby teeth and abnormal tooth alignment during their "puppy vaccines." As pets age, we will "flip the lip" to check for dental disease as we monitor the health of your pet.
Proper dental cleanings involve placing your pet under anesthesia. While under anesthesia a complete oral exam is conducted to look for infected teeth and previously unseen complications (such as oral tumors or foreign material). Non-salvageable, infected teeth are then painlessly removed using a high speed dental drill and elevators. Then an ultrasonic scaler is used to remove the hardened tartar on their teeth and a polishing head removes any small grooves or rough spots that can attract the tartar to return more quickly.
In addition to treating dental disease, we also recommend our patients use routine preventative strategies to minimize tartar buildup. Dogs, cats should have their teeth brushed at least three times weekly (daily is better). Additionally, products such as Dental diet, dental chews, dental gels, etc can be used in addition to brushing to help prevent dental disease.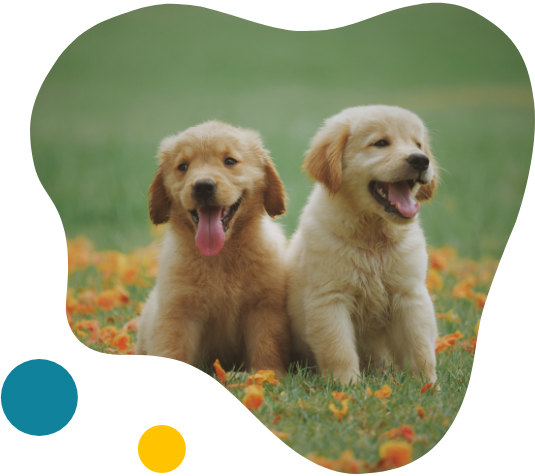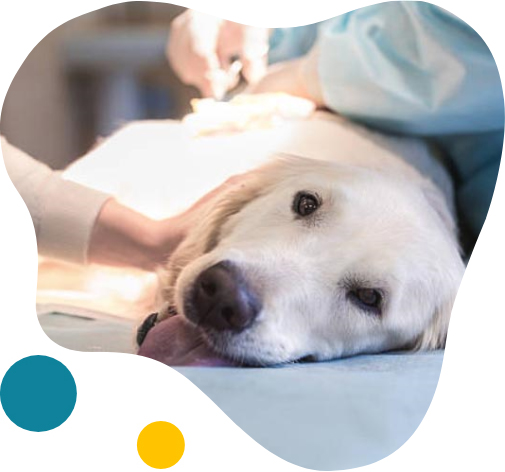 Surgical Services
Our experienced veterinarians provide many surgical services like spay, neuter, other soft tissue surgeries at our clinic. Because we want to ensure that our patients receive the best possible outcome, we occasionally refer them to specialists (board-certified veterinary surgeons) to perform complex operations when advanced equipment or training will be beneficial. Our veterinary team takes every precaution so that your pet receives the highest-quality care. We perform a physical exam and preanesthetic testing before surgery, monitor your pet during surgery, and provide appropriate pain medication to keep your pet comfortable during recovery.
Senior Care
Older cats and dogs have been with us from the beginning, and we owe them a long, comfortable life well into their golden years. Since pets age so much faster than we do, any small health issue can quickly develop into a larger problem. We recommend a semi-annual checkup for your senior pet accompanied by annual blood-work. We'll also talk about their diet and a healthy exercise plan.
Beyond regular preventive care and pet exams, we can offer your pet more specialized veterinary care in geriatric issues such as:
- Degenerative disease (arthritis)
- Chronic Kidney Disease
- Liver disease
- Diabetes
- Thyroid disease (Hypothyroidism, Hyperthyroidism)
- Changes in mobility
- Pain management
- Cognitive dysfunction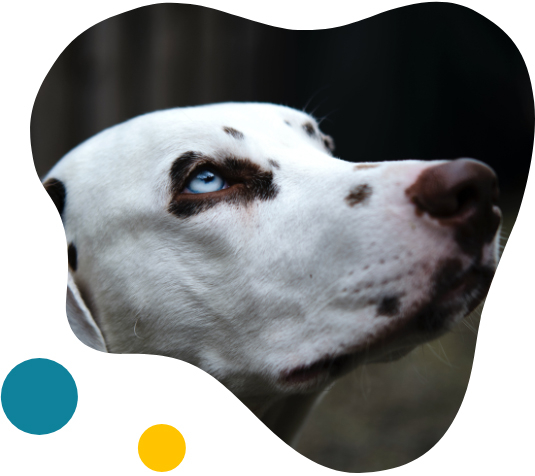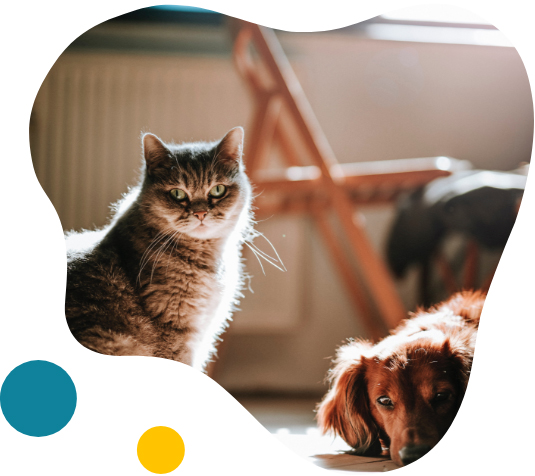 Digital Radiology
X-rays are the most common imaging tool we use to examine your dog or cat's organs and their cardiopulmonary, gastrointestinal, reproductive, and urinary systems. This is a non-invasive procedure allowing the veterinarian to get a better look at the conditions affecting your pet. There are many benefits to using digital x-rays over film x-rays. Digital x-rays have a higher image quality compared to traditional x-rays, making it much easier to view and interpret. These images are instantly available to the veterinarian, which means less time away from your pet and a faster, more accurate diagnosis. There is also lessened exposure to radiation with digital radiology thanks to computer – and it's more environmentally friendly!
When digital radiology is used:
- To find foreign objects or materials within the body that may have beeningested
- To diagnose fractures, bone and/or joint abnormalities, and various injuries
- To screen for abnormalities within the heart, lungs, urinary, and digestive organs
- To screen for certain types of cancer

Laboratory
We use a combination of In-House and Referral Laboratory services in order to provide the most accurate and timely information needed for each case. When we need answers immediately, we can run blood chemistries and complete blood cell accounts for an assessment of organ and immune function or run a urine analysis to look for evidence of a UTI or other urine related problems.
For more advance tests we send the samples to referral laboratory for example histopathology of an unusual mass, we can review it with expert histopathologists. We believe having both options is necessary to provide the best care for our patients.
Additionally, in the spirit of tailored and preventative care, we recommend specific Wellness blood work panels based on the age of your pet. Many disease processes can be caught before they become significant enough to cause clinical symptoms and sometimes can be completely reversed with something as simple as a prescription diet. Prevention is always easier than treatment.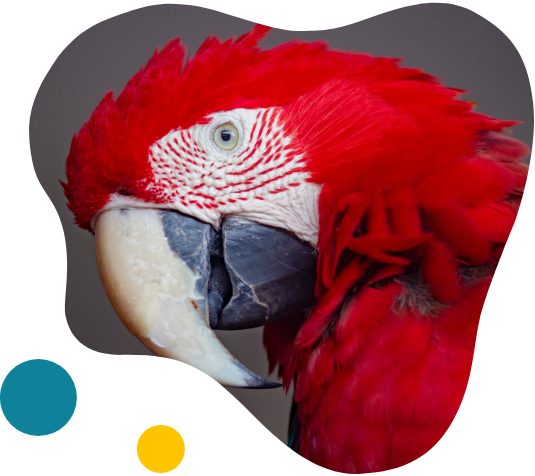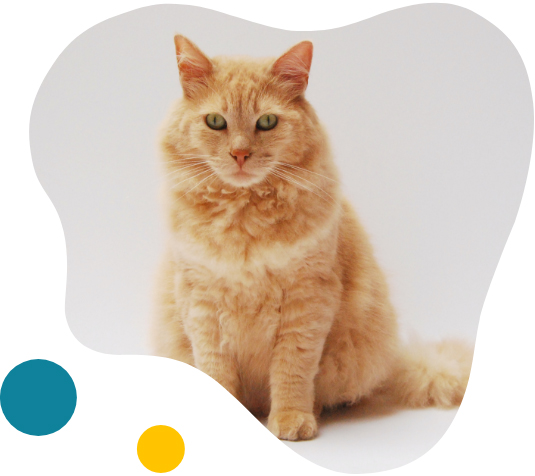 Dermatology
Just like humans, pets can suffer from allergies, ear infections, skin conditions and other related issues. Here at Ramsay Animal Clinic we treat cases of skin, hair, nail and ear problems in pets. Allergies are often the underlying cause of these problems.
Other common skin related problems:
Autoimmune diseases, like lupus and pemphigus
Chronic ear infections and inflammation
Cysts and skin tumors
Hormone-related skin diseases
Hot spots
Nutrition-related skin problems
Skin cancer
Skin parasites
Toenail problems
Health Certificates for Domestic and International Travel
Domestic Travel
It's easy to forget that when you move around the country, some states require veterinary health certificates for domestic travel. While most people don't expect this for travel by car, they most certainly know that airlines can be very stringent.
International Travel
If you're going to be traveling internationally with your pet, be prepared for a bit of head scratching and paper shuffling. But then again, it doesn't have to be that bad. The CFIA provides a list of requirements by country, and again, to avoid problems, it's a good idea to begin planning at least six months in advance of your trip since some requirements have less to do with your schedule and more to do with required vaccines, microchips, dewormings, titers and established timeframes.
If you have any questions about any of these requirements, call us Ramsay Animal Clinic, 587-480-8100 and we'll be glad to help you in any way we can.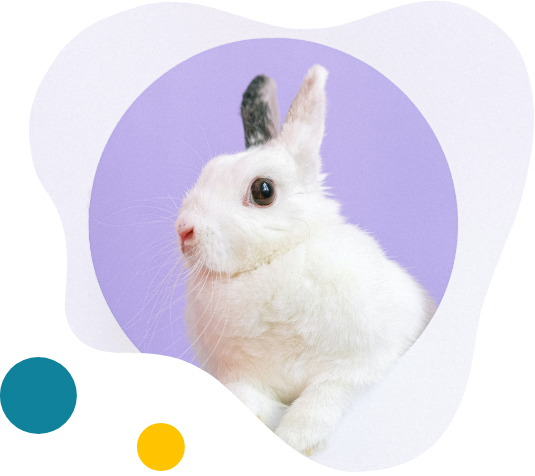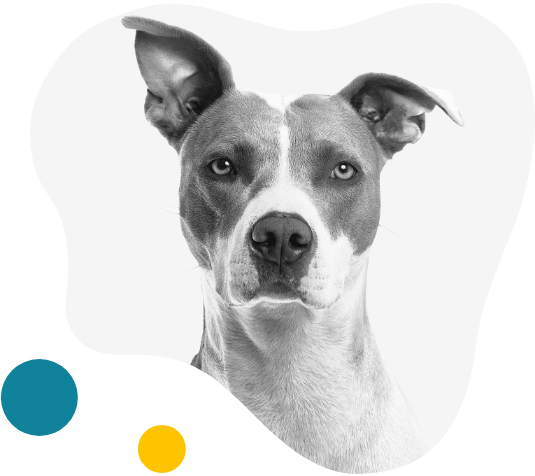 Nutritional Counseling and Weight Management
If your adult dog or cat is healthy, you may have chosen a pet food based simply on whether or not your pet will eat it. Cost may also play a factor in your decision. However, not all pet foods are equal. And feeding the right amount is not as simple as following the directions on the package (they're just guidelines).Choosing an appropriate diet can set your pet on a path of lifelong good nutrition and help prevent many problems, including allergies, nutritional deficiencies, skin and coat disorders, and obesity. Nutritional requirements for dogs and cats vary depending on a variety of factors, including age, breed, and health. For instance, senior pets have significantly different requirements than puppies or kittens, and animals with diabetes, kidney disease, and other health conditions can benefit from special diets.Our veterinarians can help you make informed decisions about your pet's diet. We can counsel you on which foods are the best choices based on your pet's needs and your financial considerations, how much to feed, and even how to decode pet food labels. We can create a nutrition plan specifically for your pet, and we're also happy to work with owners to help their overweight pets get down to a healthy weight.Call us to set up a personalized nutrition consultation for you and your pet.
End of Life Management and Palliative Care
Making the euthanasia decision is probably one of the hardest things you will have to do as a pet owner.  With all the love and care in the world, there will inevitably come a point  when  it's time to say goodbye. If you have any doubts about your pet's  quality of  life, it's  probably  the right time to let them go.
If you would like your dog or cat to be put to sleep and need to discuss the decision with a vet,  then  please contact us.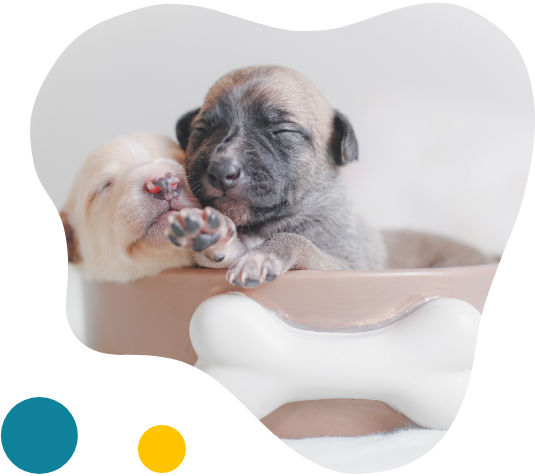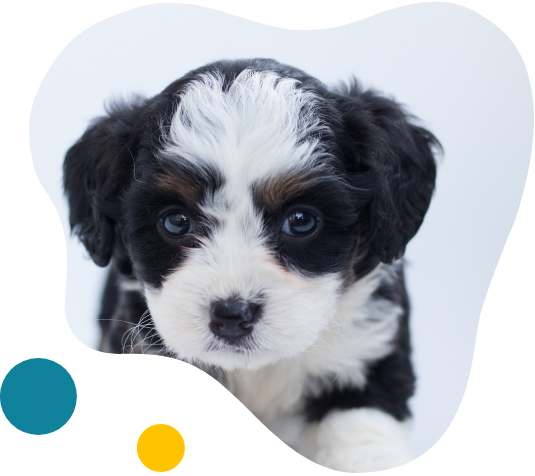 Pharmacy
Ramsay Animal Clinic is proud to provide an in-house pharmacy, fully stocked with the latest veterinary medications for your family pet. Our pharmacy has a wide range of medications to support your pet's wellness care and nutritional needs. We only carry the safest flea, tick, and heartworm preventatives as well as skin and coat care products, nutritional supplements, prescription diet food, and dental care products for your companion. Having a fully stocked pharmacy provides our clients with many benefits and conveniences such as:
Allows us to discuss dosing instructions and/or possible product interactions and any potential side effects with you.
- Gives you the opportunity to ask us questions about medications and interactions with other medications or products.
- Ensures all medications and products are safe and obtained directly from their manufacturers.
- Guarantees optimal product and medication storage conditions.
- Provides you with easy and accurate refills.
Ramsay Animal Clinic also works very closely with several local compounding pharmacies for the most accurate dosing and accessibility to less common medications. You can rely on Ramsay Animal Clinic for all of your pet's veterinary pharmaceutical and product needs! For a refill of your cat or dog's prescription, give us a call today!
Dental X ray
Our dental surgery is equipped with a state of the art dental x-ray machine which can be manoeuvred to take all the necessary images whilst the patient is on the table.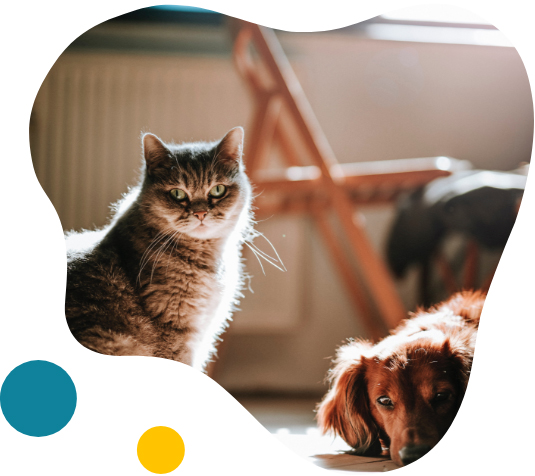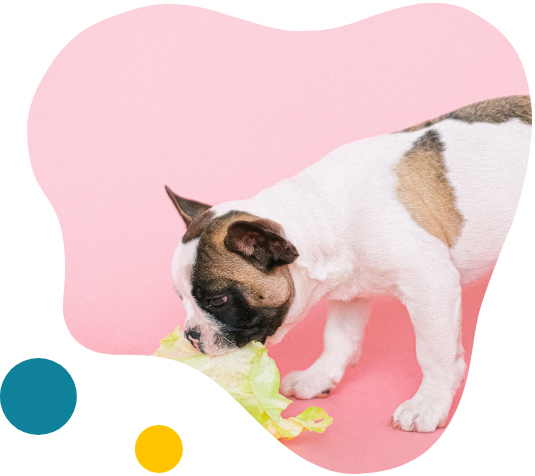 Microchipping
All puppies and dogs over 8 weeks old must be microchipped. We highly recommend microchipping in all cats too, to ensure they can be returned to their owners if they ever go missing or get lost.